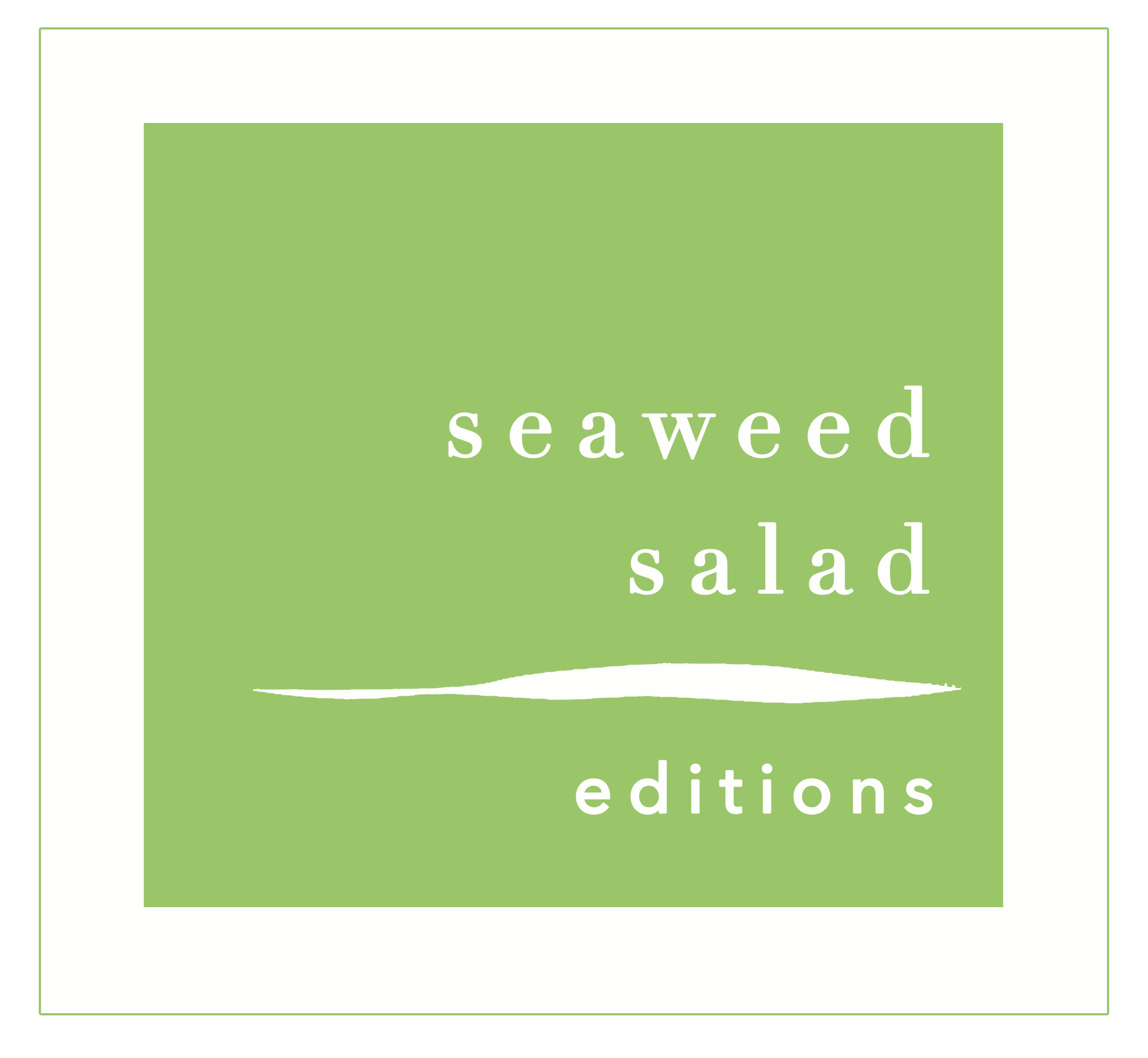 Catalogues and artists' books
Founded in 2006 by the artist Monika Lin to publish artists' books and catalogues in support of individual voices, Seaweed Salad Editions connects independent writers and artists to create catalogues that are socially contextualized, informed and engaged.
Seaweed Salad Editions strives to combine the visually compelling  presentation of artworks with critical insights into conceptual and thematic contexts.
In addition, we support artists in their creation of hand-​made and small-​run artists' books.
Imprints and special projects
Seaweed Salad Editions also specializes in bilingual collections of contemporary poetry in translation. Our first volume, The China Eastern Railway, by Shanghai-based poet Han Bo was released in March, 2019 followed by Matt Turner's new translation of Lu Xun's haunting book of poems titled Weeds  in June.
The first French (Concession) Press publication, David Perry's collection of poems, Expat Taxes, was released in the Fall of 2016.